Ultrafine Cement Additive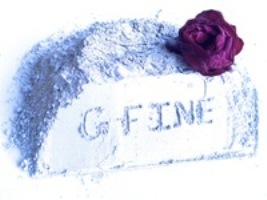 Ultrafine Cement Additive
Price And Quantity
Kilograms/Kilograms

22 INR
Product Specifications
Ultrafine Cement Additive

28112200
Product Description
G-FINE ULTRAFINE is a new generation Supplementary Cementitious material (SCM) with a built-in high tech content. It is processed based on high glass content with high reactivity obtained through the process of controlled granulation process results in unique particle size distribution. The raw materials are composed primarily of low calcium silicate based mineral additives.
Its latent hydraulic property and pozzolanic reactivity results in an enhanced hydration process. Addition of G-FINE improves the packing density of the paste component. In spite of its high fineness the results are in lowering water demand, admixture dosage and hence improving strength and durability parameters of concrete at all ages.
G-FINETM are observed in the concrete mix design, the initial rate of strength development was found to be increased or similar as other pozzolanic materials.
Application
Roads, Residential, Commercial structures
Producing mass concrete for raft and pile foundations
Low water to binder rations for high performance concrete
Better retention of workability and faster initial strength gain
High Strength construction work in low or high temperature weather
Benefits
Increase compressive strength ,permeability, workability of concrete
Improves the durability of concrete
It can be used in waterproofing as an additive
It can decrease the heat of hydration
Resistance against saltwater & chemicals
Non-Toxic, Eco friendly